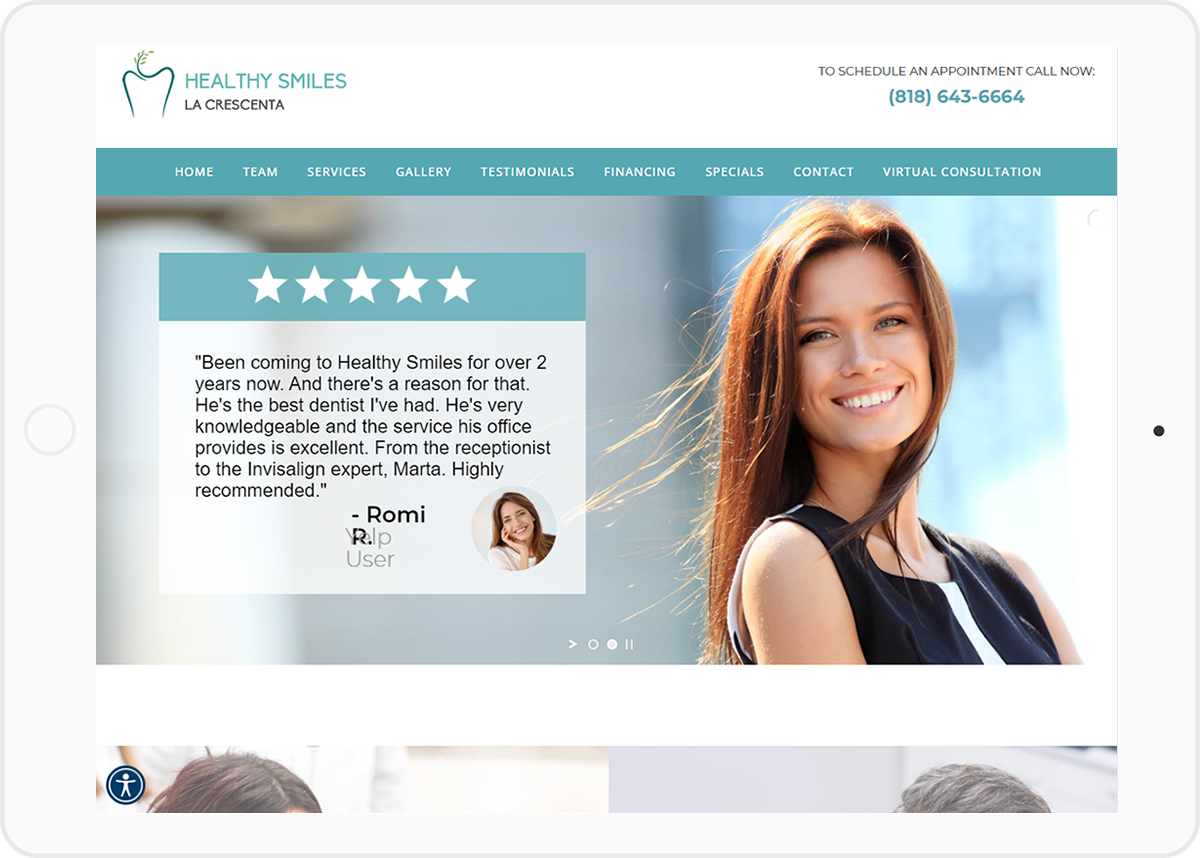 Grow your dental practice

Healthy Smiles is a premiere dental destination offering comfortable family, cosmetic and restorative dental services in La Crescenta, California.
How to stand apart in an overly competitive market and generate new patient leads.
RPM National overhauled their online presence, staring with a visually stunning and highly optimized website. He then optimized and branded their social media, popular review sites and implemented a plan to integrate and use these new elements to create new patient leads.
Heathy Smiles is the #1 ranked dentist in their market, and have grown their new patient leads from 15 per month to over 60 leads per month, increasing revenue by over 50%. We have also targeted specific growth for Implants and Cosmetics.