Do You Have a Good Reputation?
In this day and age many customers are getting smarter when seeking a dental office and are looking online for the best dentist available for their budget and needs.
This means millions of Americans just like you are going to review websites like Yelp, Google+ and DemandForce for testimonials and reviews from patients at a given office, whether they be good or bad.
This can either be beneficial or detrimental to your business, depending on the experience of the patient had while receiving treatment.
Happy patients always leave great reviews, but what about the patients who you could not satisfy on a specific day? What will that patient say to his or her family about the office? Even more importantly, what will that patient say to the world known as the internet about their experience in your office?
Stay calm: Reacting calmly is a must. It's important to not be offended or mad at the review in question.
Navigating the problem: What did they come in for? Was it accomplished?
Solution City: Give the patient a direct form of communication, phone or email and let them know they can contact you immediately to resolve the problem privately.
Responses to negative reviews online should be short, sweet and to the point. Replies from the office should be something along the lines of:
"Thank you for your review. Here at Example Dental, we want every patient to have an exceptional experience, and we take complaints very seriously. Patients with issues or concerns are advised to contact us immediately at (555) 555-5555 so we can work to resolve the problem."
"We're saddened to read about your experience. At Example Dental, we strive to offer a great experience to every patient that we see. We don't see a record of your visit, but would welcome a chance to talk this about this matter in person and invite you to contact our office at your earliest convenience so that we can address your concerns."
Online reputation management and responding to good/bad reviews can be crucial to showing your followers online that you're engaged with your customers and actually care what things are being said about you and your business.
To make sure these responses are the best they can be, it's best to have a third party such as a marketing company or branding consultant respond to all of your reviews online, good and bad! Also keep in mind that when hiring out this to a third party, you are freed up to oversee the day-to-day office operations with much more clarity.
About us and this blog
We are a digital marketing company with a focus on helping our customers achieve great results across several key areas.
Request a free quote
We offer professional SEO services that help websites increase their organic search score drastically in order to compete for the highest rankings even when it comes to highly competitive keywords.
Subscribe to our newsletter!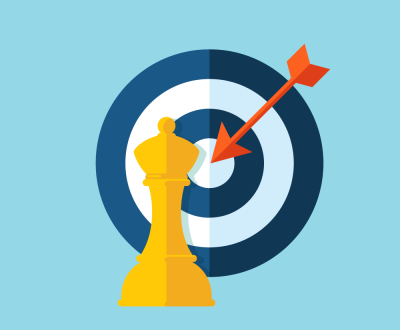 The answer is simple - inbound linking cannot hurt your search ranking. How…